IS IT POSSIBLE TO BUY AN APARTMENT IN MUNICH, GERMANY AT THE OFF-PLAN STAGE? DOES THE COST OF A SQUARE METER GROW AS THE BUILDING IS READY? IN WHAT KIND DO GERMAN DEVELOPERS RENT HOUSES INTO OPERATION? PRIAN.RU'S QUESTIONS ARE ANSWERED BY VLADIMIR FROM PENZA, WHO BOUGHT TWO APARTMENTS IN MUNICH.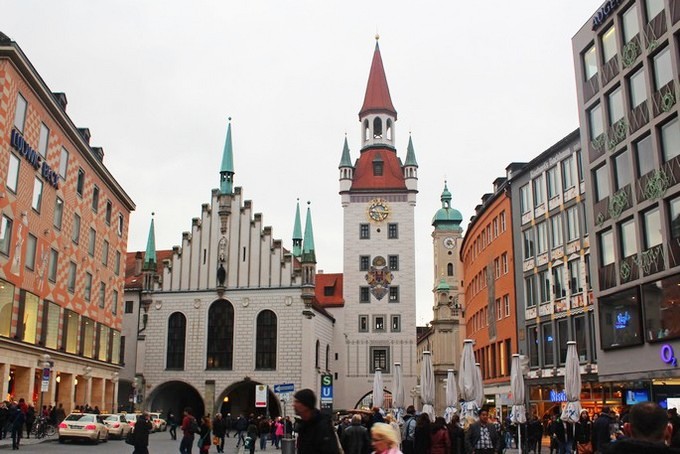 Buyer: Vladimir from Penza
Management company: WIP Immobilien GmbH
Region: Germany, Munich
Object: two two-room apartments
Price: €250,000 and €350,000
Deal: 2012 (secondary market) and 2014 (new building)
Their rates were loyal – from 2.5% to 4.5% per annum.
A typical practice for us – we sold ten apartments, which means we are building a foundation, found more clients, moving on – is impossible in Germany.
They can fulfill any whim, but for your money.
— Vladimir, why did you choose Germany? Did you have business connections there? Or maybe relatives?
– No, for the first time I came to Munich to conduct a medical examination. He successfully solved those cases and began to look at Bavaria from a tourist position. I immediately liked it there. Then I came back several times – Munich always lived up to expectations. At that time, there were no crises yet, the Russian economy was stable, business was also going well … All these factors came together, and a desire to invest in real estate appeared in Munich.
– Did you immediately plan to buy an apartment for rent?
– The ways of the Lord are inscrutable … Thoughts were different. First of all, I bought high-quality real estate in a good location, and what to do with it, I planned to figure it out along the way.
— What object did you choose in 2012? And what was his fate in the end?
– We bought a two-room apartment in a quiet, calm area of Munich, not in the center, for 250,000 euros. At that time, there were no free funds for the transaction, so we decided to take a loan. And so that the apartment does not pull extra money from the pocket, they came to the conclusion that it was necessary to rent it out. All these years she has been successfully renting, and now the loan has almost been paid off.
– Under what conditions did German banks issue mortgages at that time?
– Their rates were loyal – from 2.5% to 4.5% per annum. In theory, in all civilized countries such should be. I'm glad I got the loan.
Note! To date, foreigners can take a mortgage in Germany at 2-3.5% per annum. The rate depends on the solvency of the client and the quality of the object. Typically, loans are issued for up to 15 years.
– How profitable is it possible to rent such an apartment?
— Each case is individual. The rates depend on the location, the quality of the apartment, the presence or absence of furniture … An experienced manager will explain to you how they are formed. In my case, the rent fully covered the main payment and interest on the loan, and there were still about 200 euros left.
– Apparently, this result suited you, since you decided to buy another apartment …
– Yes, in the future I want to leave the first apartment to my daughter, and I bought the second one for my son.
– That is, you were counting not so much on earnings from rent today, but on making a contribution to the future of the family?
– Exactly.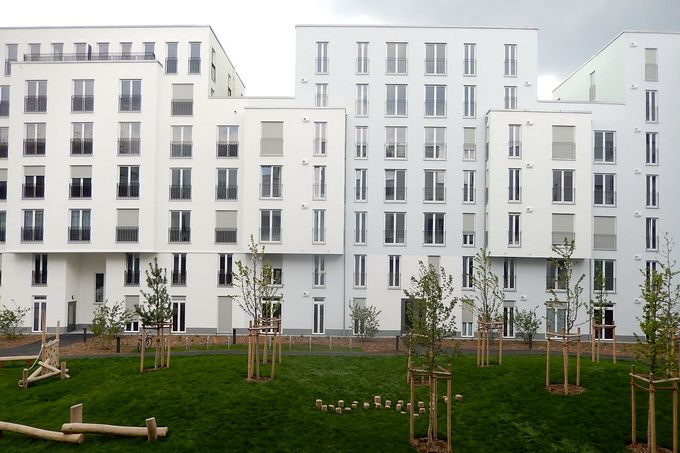 — Tell us about the second, more recent deal. What task did you set? How was the object chosen?
— At that time, Regina Borger, director of WIP Immobilien GmbH, had already established an informal relationship. The first transaction was successful, then all these years they were engaged in renting out an apartment, in a word, we understood each other, and I completely trusted them. So I just voiced the idea and asked for something to pick up.
On one of my trips to Germany, I was offered to buy an apartment in a new building, they showed me the booklets of the developer. We went to the site where the house was supposed to appear. At that time there was a wasteland, they were only taken for a foundation pit. And while I was far from the first buyer! It was important for me to see the area – so that it was calm, without immigrants, so that there was a subway nearby. Then we studied the design of the house. I liked everything. True, they asked for an apartment a little expensive – 350,000 euros. But still, this is a new building, and in Germany they are highly valued.
They began to think what to do. I was offered a loan from another bank. To be honest, I thought that they would refuse me, because. I had another outstanding loan hanging on me. But the specialists studied my credit history, noticed that we regularly paid on the first mortgage, that the matter had almost come to an end, and approved the loan. When I found out about this, I immediately signed the contract, almost blindly.
Was it not scary to buy real estate at the very first stage, when there was not even a "box" yet?
– No, these are the Germans, not our Russian developers, who will take the money, and then run after them, look. Everything is clear there.
– I wonder if the cost of apartments in Germany varies depending on the stage of construction? In Russia, for example, you can save 30-40% if you are not afraid and take the object at the stage of excavation.
"There is no such thing in Germany. If it does change, it is very small. Local builders do not have an urgent need for urgent money from buyers. These are powerful organizations with solid budgets, and lending for them is more than affordable. I am sure that the developer can easily take a loan at 1-2%.
For them, money from buyers is just a guarantee that the object will be sold. Naturally, they use them, but this is not a decisive factor in construction. A typical practice for us – we sold ten apartments, which means we are building a foundation, found more clients, moving on – is impossible in Germany. There, buyers pay in stages, only for what has already been done in the house.
– How long did it take to build? And how did you follow the process while in another country?
– A couple of times during our visits to Germany, we drove past the facility, saw how it was being built. But in general, there was never any doubt. Firstly, my German partners, whom I already trusted, recommended this developer. Secondly, I have already managed to make sure that in Germany all systems work well.
As a result, the house was handed over even faster than planned. They were going to finish in October of this year, but last year they forced the process and reached the finish line in May. For me, it was not even very convenient – I knew in advance when the next tranches were due, and then I had to change plans.
— Vladimir, maybe due to the fact that you were buying an apartment in the first stages, the developer offered you to change something for yourself – to make the layout or finish to your liking?
– The price of real estate they had included a standard package – ie. typical finishes and equipment (in the kitchen – built-in wardrobes and appliances, in the bathroom and toilet – plumbing). If we wanted to change something, we would have to pay extra for it. They can fulfill any whim, but for your money.
We didn't spend money on it. The child is still small, it will not be long to live there. Immediately assumed to take, why in this case to excel. Anyway, when the time comes to use the property ourselves, we will make repairs. No matter how careful the tenant is, the situation will need to be updated.
– How did you solve the issue of renting? Where are you looking for tenants? How did you make contracts with them?
– I had one criterion – that my apartment would not be killed. In Russia, this happens all the time, we have already gone through it. Therefore, I shifted all the worries to the management company. Let them, being in Germany, look for people, monitor the situation, and resolve issues. I know that the choice of WIP Immobilien tenants was approached very carefully – they checked their reliability, solvency, the reasons why they came to Munich. I did not delve into contracts with tenants – in order to understand this, one must not only know German well, but also understand local law.
– Have you even seen the tenants who live there?
– I saw the tenant from the first apartment. When we arrived in Germany, we called her and warned her that we would come. I just wanted to see with my own eyes how the apartment is maintained. Of course, over the years, equipment wears out … The plate had to be changed. But there it was not new, after all, the apartment was bought on the "secondary". This is natural wear and tear, we counted on it. But in general, everything is in order, the condition is good.
What about the second tenant?
– I have not seen him yet – the apartment was only recently handed over.
– And what are the current rates for new "kopeck pieces" in quiet areas of Munich?
– About 1100-1200 euros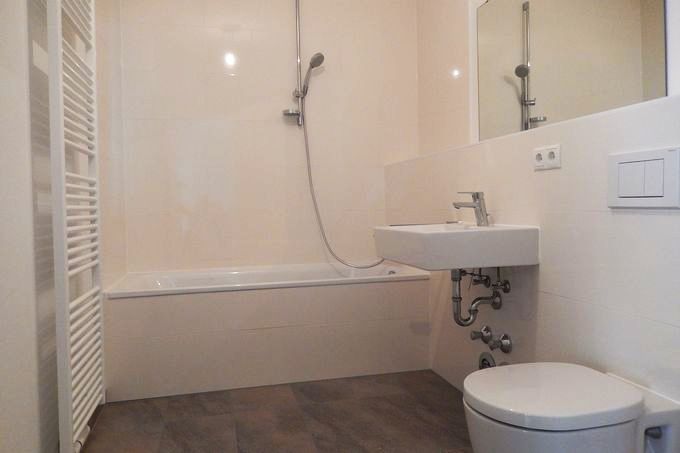 – If you were approached by a person who is in the same situation as you in 2011 – then you were just thinking whether or not to buy your first apartment in Munich – what would you advise him? What to look for in order to be satisfied with the deal?
– If he came to me in 2011, I would definitely say: be sure to buy property abroad, and especially in Munich, if there is a financial opportunity.
— What has changed now?
Now, the future is unknown. Look at the European Union, the UK is leaving it, our relations with Europe, the whipping up of military hysteria… Where is the world heading in general? Somewhere before 2014, until the conflict in Ukraine began, everything was wonderful. What now? I don't know… Probably, even the President does not fully understand what will happen next.
– Of all the countries in Europe, it is Germany, at least in terms of the economy and the situation on the real estate market, that seems to be the most certain. And probably Switzerland…
— Yes, I learned about Switzerland, it is much more expensive there. And Germany is not all, but only Munich. It was possible, for example, to buy real estate in the Bavarian Augsburg. It's even cheaper there – for the price of a one-room apartment in the center of Munich, you could take a three-ruble note there. But that's not it.
It is important that Munich is a major manufacturing center, the most powerful city in Germany. In my understanding, this is the center of Europe. As we did, for example: we got on the train, and in the morning we ended up in Rome. Vienna, Paris are also nearby, and Barcelona, the Canary Islands, Monte Carlo are easily accessible by plane.
I certainly do not regret that I bought a property there. If only now the situation in the world has gone in the direction of detente. The sanctions were lifted, the visa regime was abolished … Then three hours on the plane – and you are there. It would be just wonderful!
Interviewed by Anastasia Faley, Prian.ru
Photos courtesy of WIP Immobilien GmbH